Ceiling fans, if left untouched, can be a haven for dirt particles. Clean them without sending dust everywhere with this tip!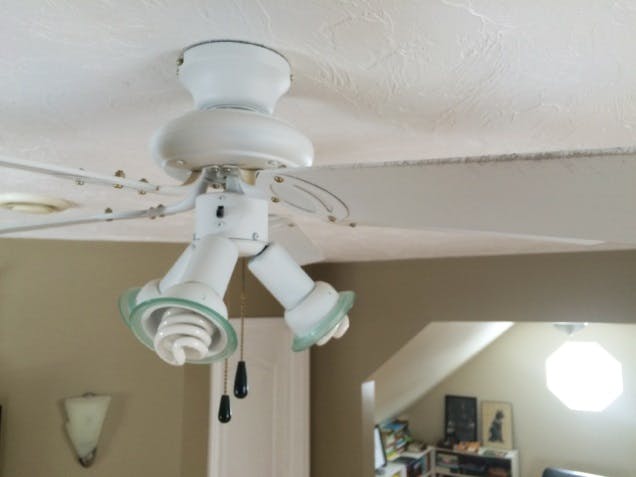 What you'll need:
ROYALE® Tiger Towel® paper towel

Pillowcase

Water
Instructions:
Grab a pillowcase and slide it on to the fan's blade.

Clamp your hands down flat around the opening and pull it in the opposite direction along the blade, capturing all the dust inside. Repeat for all remaining blades.

Go back over each blade with a damp Tiger Towel® paper towel to wipe away any lingering residue.